As changes in the seasons become more visible, now is a great time to use the Cycle templates in Wixie to get students thinking about cycles in nature.
Cycle diagrams use pictures and text labels to show the stages in a process, such as the water cycle or the life cycle of an organism. Wixie even includes a cycle template students can open on their own. Here's how.
Using the cycle template in Wixie
To begin, have students log in to their Wixie account.
When Wixie opens, ask them to click the Projects button at the top of the screen.
If you have assigned a template, students will see it in the Assignments tab on the left.
If you want students to build independence and agency, ask students to click the Templates tab and open the template on their own.
Have students find and click the Cycle - 4 activity to open it.
Have them click the Paint button to find tools they can use to draw illustrations for each stage in the cycle.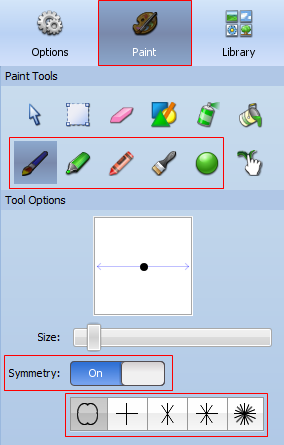 Have students click the Text tool on the toolbar.

This will add a text box to the page. They simply drag the box to each image and type to add a label or description.
There is a Life Cycles folder in the Library with images for each stage in the life cycle of organisms like plants, butterflies, and frogs.
Using the cycle activities in the curriculum library
If you are concerned about the time and need a quick formative assessment, simply click the Activities tab at your Wixie teacher dashboard and search for the keyword: cycle.
You can then assign these activities to your students so the file shows up when they log in to Wixie.
As you grow in your Wixie abilities, you can even create and customize your own Wixie cycle activities.
Cycles without a template
Students don't have to use a template to showcase their understanding of a cycle. Even young learners can use the tools mentioned above to paint and label a scientific process from a blank page.
To use a blank canvas in Wixie, simply have students log in and click the New Project button on the toolbar.

If students haven't used Wixie yet, they will automatically begin at a blank canvas!
Cycle stories
As students gain skills using Wixie's tools to share their learning in the cycle diagram, push them to create longer presentations about each stage in the cycle.


Their work can be straightforward informational text about a cycle or can combine narrative and informational writing to tell the story of the cycle from the first-person perspective of the "main character."
Explore a Cycle Stories lesson here.
Happy creating!