This blog shares ideas for using Wixie to meet standards and learning goals with first graders, whether they are learning at school or at home. Select the image for each idea or use the text link to open a template you can assign as a teacher, or use as a student, immediately.
If your child uses Wixie at school, they can log in at home to create and share their learning through a combination of text, images, and voice narration! Your child's teacher may even be suggesting activities by assigning templates that will show at the top of your child's Wixie home page. (If your child doesn't have Wixie, sign up for a free trial account you can use for 90-days.)
Find more ideas, samples, and lessons for first grade at: https://static.wixie.com/edu/first-grade
1. Create a digital greeting
Have your students use one of their drawings or art work in Wixie to create a digital card by using the microphone tool to record a message. Copy the URL at the top of the Wixie page and email/text to share it. (template)
2. Create a scratch art picture
Use the eraser tool in Wixie to create a scratch art picture. If you are studying seasons, make an image of spring. Original scratch art also makes a great image for a digital greeting (see above).
Search "scratch" for a range of scratch art activities. Use a template like spring or flowers and erase to create a spring design. (template)
3. Learn about artist Piet Mondrian and color in his style
Dutch painter, Piet Mondrian, is best known for his work that used primary colors, white and black in simplified lines and shapes on canvas. Visit the Tate Museum's page about Mondrian with your child to learn about this artist and his work.
Then use the Mondrian Coloring page in Wixie to create your own version. To find it, search "Mondrian" at your student or teacher Wixie home page. (template)
If your students are ready to create in Mondrian's style, ask them to draw an animal and color it like a Mondrian.
You can also use Mondrian's technique to explore color and shape words and practice counting in the Mondrian Math lesson plan.
4. Read a story and compare yourself to the main character
Have students read a book independently or share a book with the class. Search "compare" in Wixie and open the "Main Character and Me" Venn diagram template. (template)
Add text, pictures and voice narration to show how you are similar and different from the main character. Think about:
I live...
I look like...
I feel...
I have...
5. Create a collage
Add images to a blank Wixie page to represent something. For example, you could represent events in story or your day or even things you see during a particular season.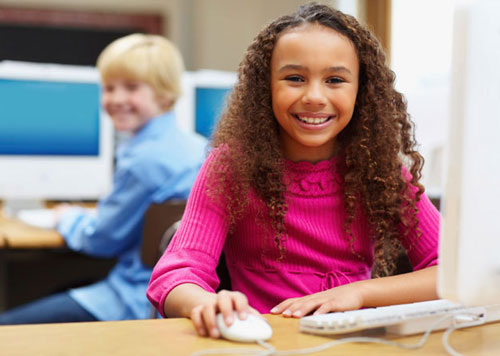 Try these ideas with Wixie
Give these activities a try with your students for free for 90 days.
Get started for free
6. Explore antonyms
Explore antonyms with your students. Read Dr. Seuss's The Foot Book and create a list of antonyms with your child. You can start them off with things like hot/cold, high/low.
Have students create a page in Wixie that illustrates an antonym pair. Use the microphone tool to record their explanation.
Step-by-step directions for creating antonyms in Wixie
7. Go on a shape hunt
Read a book like The Shape of Me and Other Stuff by Dr. Seuss. Then, have students walk around the school or home and find shapes, like rectangles and triangles, or even cylinders and spheres.
Use the Image button and Camera tab to capture the shapes you find and add them to Wixie. Search "3D" for a book template. (template)
Explore a Seeing Shapes lesson plan
8. Make a wish
Search for "wish" at your Wixie home page and open the My Wish activity. Use the Image button and Camera tab to capture a photo of yourself blowing out a dandelion. Select the circle shape below the tools to change it from a rectangle to an oval. Type your wish in the bubble. (template)
9. Take a 5-senses walk
Go outside and walk around your yard or neighborhood. What do you see, hear, smell, touch, or taste? When you come back inside, search Wixie for "observation" and open the 5 Senses Observation template. Add text or pictures to show what you observed for each sense. (template)
10. Share learning about community helpers with a sentence strip
Now more than ever community helpers are essential to the health and success of our world. Have students share what they have learned about a community helper by drawing a picture and writing a sentence. (template)
Students can use the microphone tool to record how they feel this job is important. If you know someone who works in that field, share the project with them to show your appreciation!
11. Use virtual manipulatives
Math manipulatives provide a tangible way to help students see and grasp the nature of numbers and procedures. Search Wixie for "base ten" to find a range of templates that use base ten blocks to help students visualize place value. (template)
More ideas for using Wixie's library of virtual manipulatives for math
12. Explore life cycles
As changes in the seasons become more visible, get students thinking about cycles in nature. Search "cycle" to find templates in Wixie, paint your own, or even tell a cycle story. (template)
13. Send a virtual high five
Show your appreciation for others with a virtual high-five. Has a friend connected on a regular basis, did you meet a friendly new neighbor, open something fun from your grandparents?
Search "five" in Wixie, add text or voice narration to show your appreciation and decorate with paint and images. Copy the project URL to share digitally via email. (template)

14. Reading comprehension: character and setting
After students read a book or you share a book with the class, use the New button to start a new Wixie project. Use the paint tools to draw the main character in a setting from the story. Use the Microphone tool to record a description. (template)

15. Simple surveys and great graphs
Survey your friends, family members, and neighbors about a favorite book, sport, food, game, or at-home activity. Collect your survey findings using tally marks to practice counting. (template)

Explore a Simple Surveys and Great Graphs lesson plan.
To celebrate your favorite book, work as a class to create a new version of your favorite picture book. Explore the Curriculum>Language Arts>Reading>Literature folder for sample templates or check out these ideas for book adaptations.
Have each student create a single page and then use the Import Pages feature in Wixie to collect them into a single class book. Share the URL with families, export as a PDF or eBook, or embed on your classroom web site.
17. Make a map
To help students build map reading skills, have them go outside their home (with the help of a parent) and figure out which direction is north, south, east, and west. (template)
Assign the "By My House" template in Wixie and ask students to create a map that shows important places in their neighborhood and where they are in relation to their home.
18. Decorate an Easter Egg
Wixie includes seasonal activities in the Curriculum>Month-by-Month folder. Open the April folder and the Paint an Easter Egg activity and have your child decorate using Wixie's paint tools. (template)
Print the file, cut out the eggs, and use as Easter decorations. You can even write notes on the back and hide around your home for an egg hunt or give to a friend as an Easter greeting card.
19. Capture reading fluency
Capture student fluency using the recording tool and Wixie templates with prose and poetry passages for grades K-3.
Log in and search "fluency" or browse Curriculum>Language Arts>Reading>Fluency for passages from The Secret Garden (template) and the poem, "As I was going to St. Ives." (template).
20. Counting and value with Roman numerals
When students start to get the hang of how to decompose numbers 11–19 into tens and ones, challenge them to add in fives as well with roman numerals. Not quite the visual aid of base ten blocks, and will help them bridge the concrete with the abstract representations of numbers.
Search "roman numeral" in Wixie to find a template like this one, or take advantage of the Roman Numeral folder in the Math collection in Wixie's image library. (template)
Math is fun has a great page on the rules of writing Roman numerals, but remember in this activity, you are looking to assess understanding of value, so for comprehension IX could also be VIIII.
21. Review and rate a book
Have learners write a review of a recent book they have read. Share with friends and other students to give them ideas for new titles they can read to help keep them from getting bored at home in quarantine! (template)
Explore a Five-Star Book Review lesson plan.
Explore more creative book review ideas.
22. Write your name in hieroglyphics
Many first graders can associate the ancient Egyptians with pyramids, mummies, and even hieroglyphics. Hieroglyphics were pictures used as a form of writing, representing words, ideas, and even sounds. Students can work with hieroglyph sounds in Wixie using the Hieroglyphics Alphabet library. (template)
Search for "cartouche" (the Egyptian symbol that went around hieroglyphs to show they represented a name) at your Wixie home page to find and open an activity that asks students to write their name with these symbols. When they select the Image button in Wixie, the Stickers library opens directly to the hieroglyphic alphabet.
Learn how to choose a specific clip art library to show for a Wixie activity
23. Play with patterns
Learning how to identify and create patterns like ABA or ABBA helps build foundations for future math, even algebra! Wixie includes several activities for building and practicing visual patterns. You can also have your child draw a pattern or use images added to a blank page. (template)
24. Identify character traits
Ask your young learners to recall and retell key details about a character in a book you are reading. Search "trait" in Wixie to have them draw a picture of the character and type or record words about the character's physical traits, feelings, and actions. (template)
Find more ideas for character trait projects and step-by-step directions
25. Tell a tangram story
A tangram is a Chinese puzzle made from a square cut into seven different shapes, called tans. You use these shapes to make the square, as well as a range of other shapes.
At your Wixie home page, search "tangram" and open the Tangram Story file. Have your child use the pieces in the tangram to make their own composite shape and tell the story of the happy square. (template)
26. Record your positive actions
What did you do for the environment on Earth Day? Draw a picture, write a sentence and record yourself in Wixie! You can also use Wixie to create a poster to inform others about environmental issues. (template)
27. Observe with a new perspective
So much of what we see about our world depends on our perspective. While young students are still working to show what they observe through their sense of sight, they can practice taking someone else's perspective in a fun project like sharing a view of the world from the eyes of an insect. (template)
You can also ask them to complete an empathy map and then write a story about a day in the life of an insect or a letter to one of their insect friends.
28. Draw your own Tree for Arbor Day
Gustav Klimt's "Tree of Life" is one of his most recognizable paintings. Search "Klimt" in Wixie and use the Eraser tool to create your own Klimt-style tree using a scratch art-style template. (template)
Scratch art drawing in Wixie is done with the Eraser tool, not the paint brush!
29. Write a 5 senses poem
In addition to reinforcing scientific observation, engaging the five senses is a great way to help young learners add description to their writing and practice vocabulary. Assign the "5 Senses Poem" template to make it easier to add ideas textually, or remove the text boxes and have them record their ideas. (template)
If your learners would benefit from a little direction, provide a specific topic for their poem.
30. Jungle Gym Geometry
Design your own jungle gym using shapes! Search" Jungle Gym Geometry" in Wixie to find a multi-page template focusing on both identifying specific two-dimensional shapes and creating a large composite shape for a jungle gym design. (template)
Read more about this lesson to learn about specific standards addressed and skills needed.
31. Make words
How many words can you make from the word: rainbow? Search "rainbow" at your Wixie home page, or browse the Curriculum>Month-by-Month> folders to find seasonal word templates. Drag the letters from the word at the top to make new words in the space at the bottom. (template)
You can find more "make words" activities by browsing Curriculum>Language Arts>Word Play
32. What if you could be going places?
Call or video chat with someone who lives far away or read about a new place to learn about the weather and culture in that location. Use a "Going Places" template in Wixie to show the weather, what you would pack to wear, and what you would do in that location. (template)
33. Share data with a glyph
Like hieroglyphics, glyphs use pictures to represent information. Glyphs are a great way to get young learners to follow directions and play with how data can be displayed.

Search for "butterfly glyph" in Wixie to find a template students can use to share information about how they spent their week by adding symbols to a butterfly's wings. Be sure they use the record button to explain their work. (template)
34. Create a thank you card for your teacher
Send your teacher a digital thank you for Teacher Appreciation Day! Start a blank Wixie page and use the paint tools to create an original drawing. You can also use the image button and camera option to capture your picture! (template)
Use the microphone tool to record your voice and let your teacher know how much you appreciate (and miss!) them. They would really love to hear from you.

35. Become flexible in your thinking about numbers
Number sense and computation are way more than memorizing addition facts. We want students to be powerful with numbers, see similarities between addition and subtraction and be flexible with their mathematical thinking.
Search for "add to" at your Wixie home page to find templates that challenge students to add to numbers between 9 and 19 a range of ways, with more than one right answer to each problem. (template)

36. Write about your favorite relative
Practice opinion writing through a favorite relative project. Give structure to your emerging writers by asking them to state their opinion, share 2-3 reasons why, and finish with a concluding statement. Share students' work with their favorite relative. (template)
Read more about this project on Creative Educator.
Explore a My Favorite Relative lesson plan
37. Adapt your favorite pattern story
Read one of your favorite pattern stories and create your own adaptation. Wixie includes templates for favorites like Brown Bear, Brown Bear, It Looked Like Spilt Milk (template), Cat in the Hat, and more. Use this list of titles to turn your emerging readers into writers!
Explore an Adapt a Pattern Story lesson plan.
38. Create memories for Mother's Day
If you haven't gotten your handmade Mother's Day gift ready, open a blank page in Wixie and draw a picture to create a printed card. Use the microphone tool to record a message and send as a digital greeting. (template)
Explore more ideas for Mother's Day and Father's Day
39. Practice telling time by the hour and half-hour
Students in first grade are just learning to "tell and write time in hours and half-hours using analog and digital clocks." Wixie includes a range of "tell time" templates ranging from concrete identify the time on the clock tasks to retelling time from stories like Eric Carle's The Grouchy Ladybug (template).
Students can also use the paint tools in Wixie to draw a picture and indicate the time of day by adding an analog or digital clock to the image. (template)
40. Persuade for a pet
Humane Societies and Pet Rescues reported a record number of adoptions recently. Encourage your students to write a letter or create a presentation in Wixie to persuade their family to get a new pet, supporting their opinion with reasons and examples.
You can also search for "cluster" and "OREO" for graphic organizers to support research and thinking. (template)
Explore a Persuade for a Pet lesson plan.
40. Write your own word problems
Visualizing word problems in Wixie by using the paint tools to draw models or by adding images from the media library can help students better identify key pieces of a problem and the relations between them.
Get step-by-step directions and more ideas for getting started with word problems in Wixie.
41. Send a chalk art message
Search Wixie for "chalk" to find a template you can use to create a digital chalk art message. Export the image or copy the URL and send to a grandparent or share with an elderly neighbor who can't get outside. (template)
42. Inform others
Even the youngest learners can inform others about the topics they are learning. Instead of struggling with writing or typing, have students use Wixie to simply add an image of the animal to a page and use the microphone tool to record to share information orally. Perfect for ELLs.
43. Create a digital word wall
Students can use the "word wall" template in Wixie to create their own word wall. Assign to each learner so they can add words they do not know from books they are reading or hearing. Have students look up the meaning in a dictionary or ask a parent or teacher to help them define and add a picture and even voice recording. (template)
44. Create a class memory book
Use Wixie to create a memory book filled with each student's favorite event from the school year. Have students use Wixie's image, text, and recording tools to create their page, combine them together into one file in your teacher account, and publish online, as PDF, or print. (template)

Explore step-by-step directions for this idea.
45. Partition shapes
Search "partition" in Wixie to find a range of practice and play activities that ask students to "partition circles and rectangles into two and four equal shares, describe the shares using the words halves, fourths, and quarters, and use the phrases half of, fourth of, and quarter of." (CCSS.MATH.CONTENT.1.G.A.3) (template)
46. Build a sand castle
Is it summer yet? In any case, it's time to build a sand castle. Search "castle" at the Wixie home page and drag the shapes to make a virtual sand castle. Great activity for learning to build composite shapes! (template)
46. "Carve" your own petroglyph
Petroglyphs are objects carved into rock by prehistoric people. Search "petroglyph" at your Wixie home page to find a template. Assign to students and they can use the Eraser tool to "carve" their own petroglyph image. Use the microphone tool to tell the story of the rock art. (template)
47. Explore length and measurement
In order to build foundations for future measurement, students need to understand that you "express the length of an object as a whole number of length units, by laying multiple copies of a shorter object (the length unit) end to end." They also need to practice measuring with these smaller units so that they span the entire length with no space between.
Have students use pennies to measure small objects in their home, by lining them up alongside it. Search Wixie for "length" to find templates like this one to practice their skills. (template)
This sort of activity helps students build the technology skills they need for future online testing.
48. Build foundations for scientific thinking
Encourage your students budding inquiry by using a modified approach to the scientific method. Search "inquiry" at the Wixie home page to find the Inquiry - Primary template. (template)
Have students use it to draw pictures and describe how they learn about the world. The template guides them to begin with observation and hypotheses to progressing to thinking about how they can test their idea and then analyzing the results.
50. Explore place value with hieroglyphics
The Ancient Egyptians counted with base ten as well, using sticks to represent 1 and a cow pen to represent 10. These symbols make a great next step to moving from counting units to representing quantities with symbols, in other words, numbers!
Explore the Base Ten folder in Curriculum> Math> Numbers and Operations or search "hieroglyphics" to find templates you can use to help students practice. (template)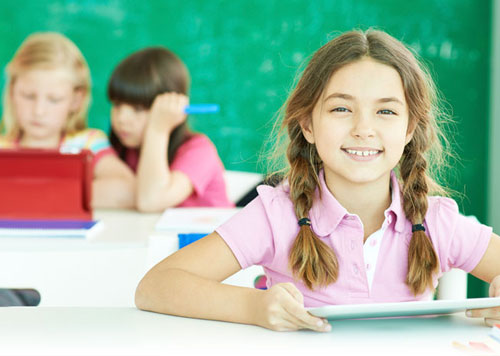 Try these ideas with Wixie
Give these activities a try with your students for free for 90 days.
Get started for free