Tech4Learning's Pixie has been recognized as a one of the American Association of School Librarians 2018 Best Apps for Teaching and Learning.
The American Association of School Librarians (AASL) is a national professional membership organization focused on school librarians and the school library community. AASL has been giving Best Apps for Teaching & Learning awards since 2013 to recognize digital tools of exceptional value to inquiry-based teaching and learning as embodied in the AASL's Standards for the 21st-Century Learner.
Pixie is Tech4Learning's authoring tool for the elementary classroom, designed to provide students with tools to share knowledge, communicate ideas, and demonstrate understanding through a combination of text, original artwork, photos, and voice narration. Pixie is available for Windows and Macintosh Computers as well as iPads and Android devices.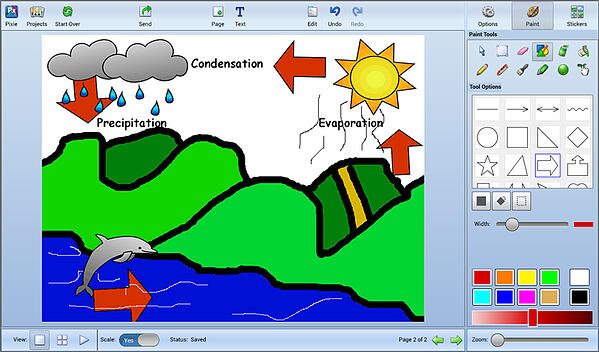 "Creating with Pixie encourages thinking, creativity, and communication skills, making it the perfect tool to support the focus on relevancy to the real world and success in meeting new college and career-ready standards ," explains David Wagner, CEO of Tech4Learning, Inc.
About Tech4Learning
Tech4Learning is an innovative educational technology company that develops and markets original professional development programs and creativity products for K-12 education. Founded in 1999, the company has trained thousands of educators in technology integration through creative projects. The company's apps are used by millions of students around the world.