With budgets tight, we get a lot of questions about writing grants for our creative tools. But you can't write a grant that simply asks for Wixie.
No one awards grants for you to simply buy a tablet or even great software like Wixie. Grants are looking for solutions to real educational needs that can serve as models for other educators.
While we think Wixie is amazing, it doesn't do anything on its own. Wixie works best with a great instructor and a powerful curriculum idea. You are the great instructor, but you will have to clearly explain how a technology tool is part of a bigger solution to improve student learning.
This blog shares tips for writing an effective grant, as well as resources you can use to more clearly articulate your goals and the projects and processes that can help you reach that goal.
Build your awareness
Before you begin writing your grant, it is helpful to get a sense of which organizations provide grants and which of those organizations has goals for student learning that match your own.
Edutopia maintains a great blog post with a list of current educational grants. Explore some of the grants listed there. Many teacher magazines include a page of current grants also.
Essential things to include when writing your grant
Writing a grant is way more than a shopping list. Many grants provide great scaffolds like worksheets and rubrics to help you through the process. In any case, you need to ensure that you clearly explain a classroom need, your solution to address it, and your plan to implement that solution.
1. Clearly explain the issues that challenge your students
The first step is to clearly identify the educational need or issue you are looking to address. For example, would learning, or achievement, be improved in your classroom:
If students were engaged in the content or process of learning?
If their work connected to the world beyond the classroom?
If you could only get them to practice reading and writing skills?
Grants will often ask you to identify your need, but this makes it easy to slip into the "I need technology" trap. You don't NEED technology, you need great learning to happen. While technology can help, technology alone isn't going to solve the problem.
Maybe issue or challenge are better words. As you articulate your challenges, issues, and goals, leave out any technology tools you would use to address and meet them.
2. Clearly articulate your solution to the issue
Your grant application also needs to clearly show how the resources you are asking for will address the issues in your classroom. It's time to paint a picture of the work you will do with students, demonstrating how the project or process will help you overcome the issue to meet your goal.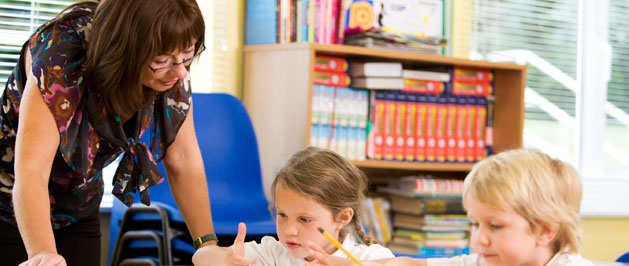 Now is the time to explain how the use of technology during this process or project supports your goals. Be sure to articulate why the specific tools you have chosen will make a difference. For example, if your goal is to improve language learning for your ELL students, your description of why you would use Wixie might look like:
"Students will use the integrated images, drawing features, and word processing tools in Wixie to document their learning through pictures and text and the recording feature to practice oral fluency. The distribution of their work online as digital stories, ebooks, or comics will provide an authentic opportunity to practice reading and writing."
Centering student work on a specific project like animal interviews or creating a creature makes it easier to describe how students think deeply as they create to interact with content, while at the same time build essential literacy skills.
Be sure to include your plan for implementing the project. Share a timeline or calendar of the steps in the project or process to show you have an idea of how long it will take and the steps you need to complete the project.
3. Share evidence and reasons you think your solution will work
In addition to showing what you will do, you need to articulate why this will improve student learning. Some of this can be anecdotal stories from your own experience, but you will also want to share research and information from other sources.
Then, clearly show how your technology-involved solution can help. Make sure you are holding yourself to the same high evidence standard you set for your students. Include examples of potential outcomes and even sample student artifacts to help the grant reader see a clear picture of what will happen in your classroom when you get the grant.
Do you best to explain what success looks like and how you will evaluate the success of your project. Share identifiers and outcomes that will let you know when you have achieved your goals.
Resources and ideas to help you focus your grant writing
While your grant should address real issues and goals, you can't focus only on outcomes like increased engagement, improved literacy, or deeper thinking about the curriculum, without including specific activities that will help you achieve these outcomes.
The links below include resources to help you better articulate the goals you have for your classroom, as well as provide ideas for specific projects you can do with students to meet those goals.
If your goal is to:


Dive into deeper learning with Webb's Depth of Knowledge
If you looking to increase rigor in your classroom, you can use Webb's DOK to evaluate the cognitive complexity of your instructional tasks and design tasks at a range of levels. Use these resources if you want to focus on:
Designing more effective instruction
Using graphic organizers with each level
Improving student thinking with Wixie


Build 21st century communication with digital storytelling
Digital storytelling is a great way to engage students in deep thinking about the content as well as build powerful literacy skills. This collection of digital storytelling articles can help you clarify why you want to implement this process in your classroom and for what purpose. These articles can also help you with ideas for content and process.


Build informational reading and writing skills
Informational text doesn't have to be boring. Get students excited about informational text with products that require students to creatively demonstrate understanding.


Engage students in comprehension activities
Evaluating student comprehension isn't easy, and so often students are tasked with boring reports or organizers, when they could be engaged with choice boards or creative projects like:
Book cover design
Character scrapbooks
Visual poetry


Connect to local history
Have your students create online support materials for exhibits at your local museum, like the Museum Makers, or create your own virtual museum for a site near your school.


Support English language learners
English language learners are one of the fast growing groups of students in our classrooms. These learners need to continue content learning where they left off in previous schooling, while making significant strides in acquiring English language proficiency.


There isn't a single direction that always works, so look for an idea that interests you, connects to your site's goals, AND meets the goals of the grant you are applying for. Good luck!